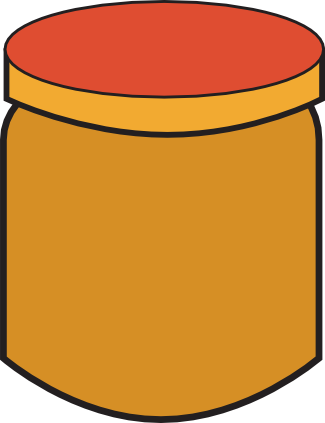 Peanut Butter On A Spoon
Let's talk about Peanut Butter. It is protein and has tremendous lasting power. Peanut Butter fills you up, tastes so good, has a fun texture, and requires little clean up (provided you have properly removed all of the peanut butter from the spoon with your tongue). It has a really long shelf life, probably longer than any of us and similar to that of Styrofoam.
It travels well and can be used in a pinch as a substitute for glue, finger paint, or as a temporary filling replacement. It can also be used to seal an envelope, to catch mice, or to patch a hole. It gets along famously with chocolate, jelly, and bananas. Some also think celery and PB were meant to be together.
Here's the recipe:
Get spoon.
Get peanut butter.
Insert spoon into peanut butter and remove.
Eat peanut butter.