Dear Menopause Diary:
Here is how my work day has been going lately:

9:00am
I appear at work wearing the following: Boots, tights, slacks, camisole, long sleeved cotton tee shirt, blouse, vest, scarf.
I am carrying a large tote bag containing the following: Flat shoes, a hat, a bottle of water, ice pack, duct tape, decaf k-cups, hand warmers, a misting bottle, a fan, extra batteries, tissues, wash cloths, herbal tea bags, super absorbent towel, and mint gum.

9:05am
HOT: Removed boots and put on flat shoes. Wiped brow with wash cloth, took 3 deep breaths.


9:15am
HOTTER: Removed scarf and vest, used fan, chewed mint gum, prayed for cool breeze, called gynecologist and left a message with office manager to please help in a pleasant though pressured tone. Duct taped ice pack between breasts.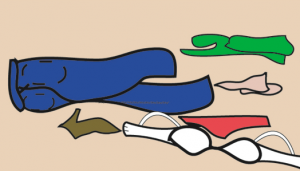 9:28am
INFERNO: Removed blouse, tights, underwear, put on knee highs, opened window, stuck head out window, went to women's room and ran cold water on wrists, considered dunking head under cold water, reconsidered and drank cold water instead, called back gynecologist and left less pleasant, more frantic message: "Help me, damn it!".

10:02am
FREEZING: Removed ice pack duct taped to breasts, put on underwear, tights, blouse, scarf, vest, hat, and boots.

10:05
Drank hot herbal tea. Considered making a campfire with documents on desk, reconsidered campfire idea, turned on space heater, sat on space heater. Relief.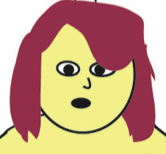 11:01
Did some work.

11:02
HOT: Repeated all activities beginning from 9:05am